Use the buttons above to download the files to your browser. In order to download to your computer, please use ctrl-click and select "download linked file"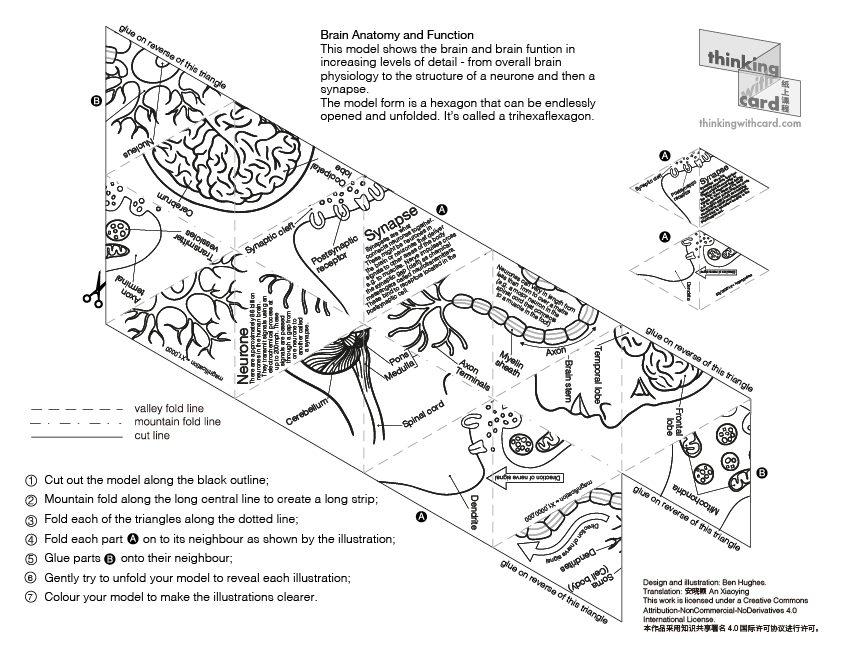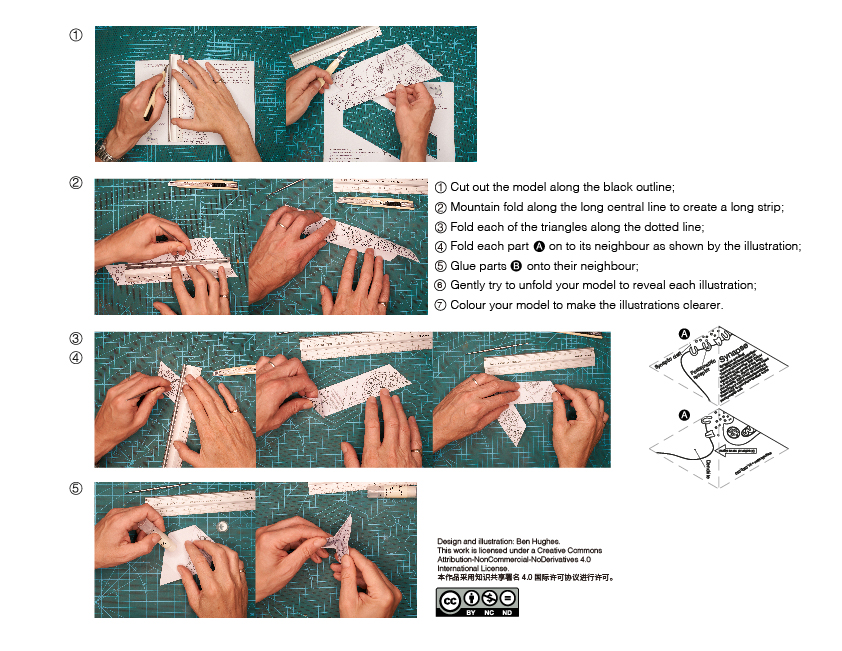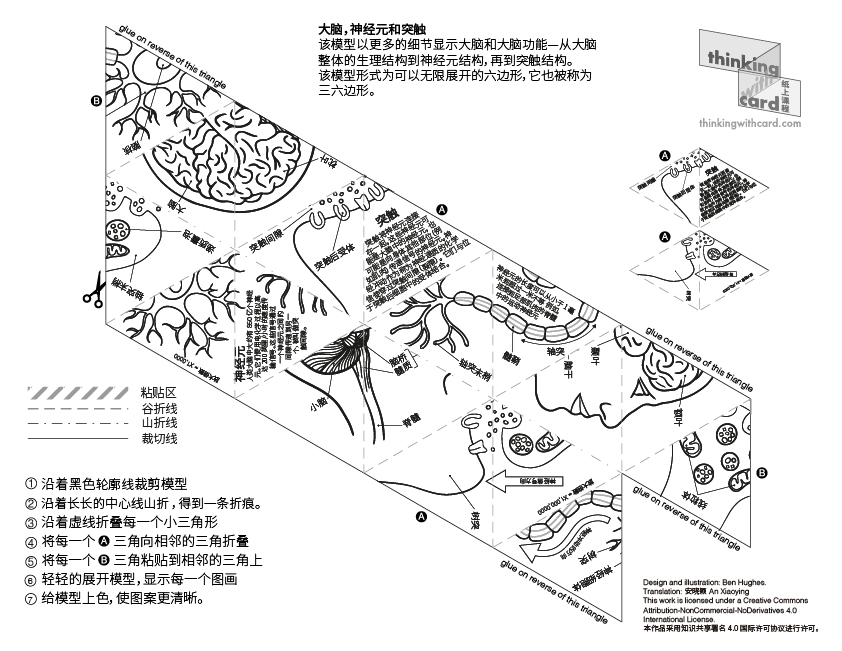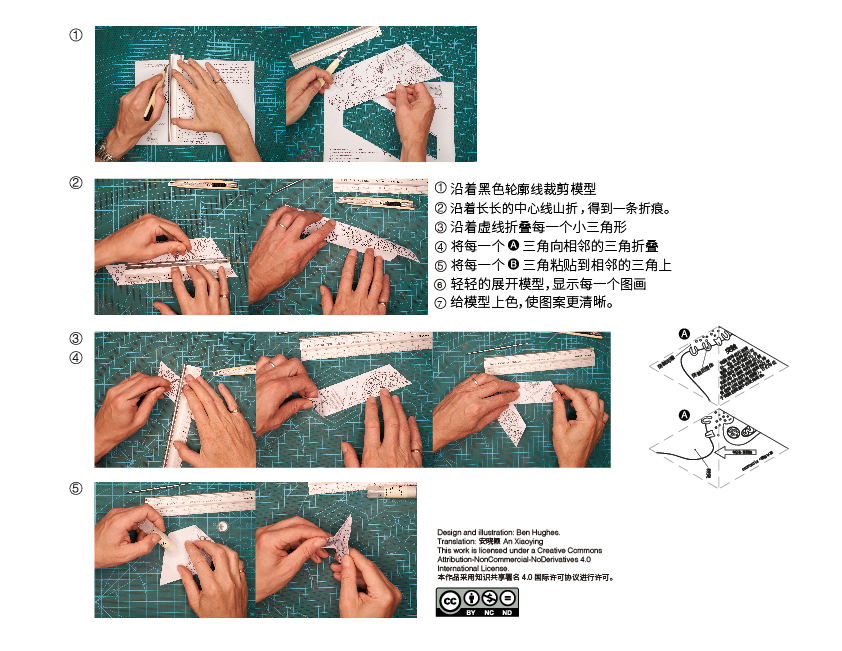 Details
This model helps understand the structure and function of the human brain. It should be printed on paper and can be printed at A3 to make a larger model. It is a simple model to make. After assembly, the different illustrations can be coloured and annotated as necessary.
Design: Ben Hughes Translation: 安晓颖 An Xiaoying
Thanks to Prof. John Stein.

This work is licensed under a
Creative Commons Attribution-NonCommercial-NoDerivatives 4.0 International License
.